iDoctrina: A Catholic Study App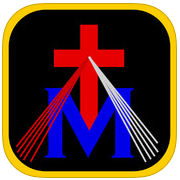 ---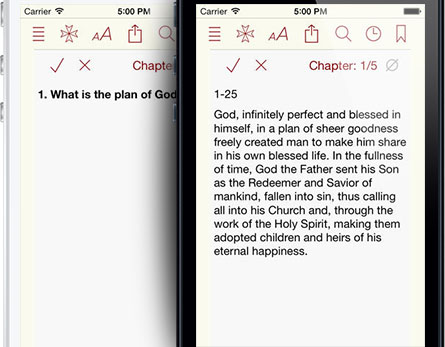 Flash Cards. Front and Back.
Study Catechism Questions
in Flip Mode, or get the questions and answers all on one side by switching to Study Mode. Plus, you can even quiz yourself to see how much progress you've made.
---
Veritas.

The Compendium Catechism of St. Pius X Catechism of the SummaBaltimore Catechisms (1885) Break out the flash cards.

Biblia.

You can read the Bible, Latin Vulgate and Douay-Rheims.Multiple languages side-by-side.Search the entire Bible for any word or phrase in seconds.Share passages by email or SMS, Twitter, and Facebook.
Prex.

Learn new prayers. Then learn them in another language.Then Share them with others.

Persona.

Create an account to keep track of all your quiz and test results. Check out your progress and share it with others.
iDoctrina: A Catholic Study App